We might have one more big winter storm coming, but spring is just around the corner! We are currently stocking up on all our trailers.
Browse online or stop in to our TRAILER SUPER STORE
and you're sure to find what you need. If you don't see it, we can order it!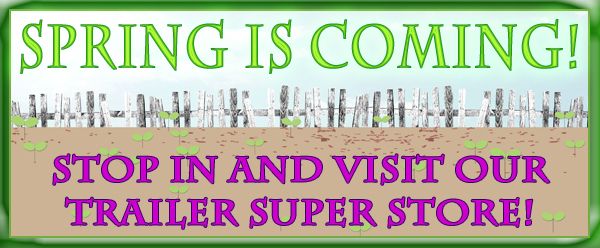 SALE on all in stock snow equipment!
I can't think of a better time to buy your first plow or spreader or upgrade your trucks with some new equipment!
Sale applies to in stock items only! Hurry, we have limited inventory left!
Smouse Trucks & Vans is now
a Featherlite Trailer Dealer!
When you're looking for horse trailers, stock trailers, car trailers or other specialty light weight aluminum trailers, Featherlite has what you need. Browse online to view what we have in stock! Don't see what you need? Have us build you a custom trailer!
Call for more information!
Smouse Trucks & Vans is a Marcellus Shale Enclosed &
Open Trailer Supplier. We also supply Transfer Tanks,
Ranch Hand Bumper Guards, Tool Boxes, Ball Mounts,
B&W Turnover Ball Gooseneck Hitches & More!